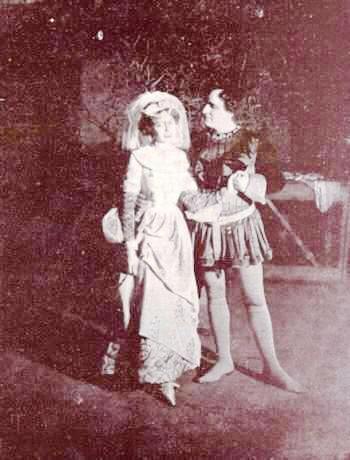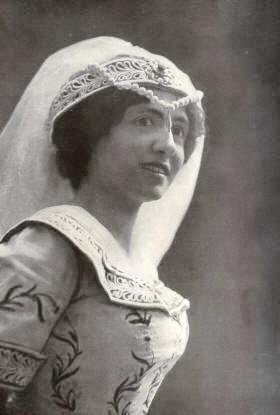 Anna in Allegre Comari di Windsor con/with Giuseppe Armanini
Nacque in Sudamerica da una famiglia italiana e studiò in Italia al Conservatorio di Milano con il maestro Pintorno. Debuttò nel 1911 al teatro Apollo di Roma in Pescatori di Perle.
She was born in Sudamerica in an Italian family and she studies in Italy at the Conservatorio of Milan with the teacher Pintorno. She made her debut in 1911 at Teatro Apollo in Rome in Pescatori di Perle.
CRONOLOGIA/CHRONOLOGY
| | | | |
| --- | --- | --- | --- |
| 1911 | | | |
| 02 | Roma | Teatro Apollo | PESCATORI DI PERLE (Leila) |
| 04 | Modena | Teatro Storchi | RIGOLETTO (Gilda) |
| 05 | Vicenza | Teatro Verdi | MATRIMONIO SEGRETO |
| 12 | Milano | Teatro La Scala | ARMIDA di C.W.Gluck (Lucinda) |
| | | | |
| 1912 | | | |
| 01 | Milano | Teatro La Scala | ISABEAU (Ermingarda) / LE ALLEGRE COMARI DI WINDSOR di O.Nicolai (Anna) |
| | | | |
| 1913 | | | |
| 11 | Como | Politeama Lariano | RIGOLETTO (Gilda) |
DISCOGRAFIA/DISCOGRAPHY
| | | | |
| --- | --- | --- | --- |
| | EDISON RECORD / CYLINDER | | |
| 44616 | CARMEN: Io dico no non son paurosa | | Cylinder/UNP |